Rumor has it that there were some of the competitors in Bb. Pilipinas 2013 allegedly received a call from Madame Stella Marquez, the pageant's chairwoman, in the run-up to the pageant night. Thus, those who received a call from Madame will be crowned. According to observers, this happened before. This has been the talk in Missosology's forum. I don't want to believe this gossip as there are no proofs, but if those girls mentioned (whose names I prefer not to drop here) win the three titles, then I would probably believe it.
Although those girls seem to rise to the occasion, there are some who are worthy of my praise. Most of them are the favorites among pageant followers. Some are not though. On my list, they are the best so far.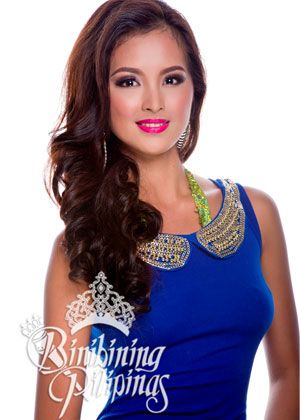 First up is Mutya Datul. The name alone screams beauty queen! This girl didn't get my attention during the screening process. But as the pageant progresses, she has come across as someone who came out of nowhere gaining a spot on my list. Her swimsuit performance during the press presentation at Shangri-La Hotel, Manila on March 18 wowed me and lots of fans. With that killer body and great walk, I won't be surprised if she bags the Best in Swimsuit award come final night. My concern is her communication skills. Kinda disappointed in her in the particular department.
This morena, taller version of actress Jewel Mische is too hard to go unnoticed. With another queenly name, Charmaine Elima has gorgeous cheekbones! This physical attribute is what I have always been looking for in a Filipina beauty queen like Abbygale Arenas and Venus Raj. She's smart ala Shamcey Supsup! She just graduated cum laude at Sienna College on March 23. Beauty and brains indeed! I'm not quite sure about her height, but she does look not that tall. Well, the reigning Miss Universe is just 5'5". So this girl has a big chance of winning the ticket to the Miss Universe competition.
She is perhaps my most favorite simply because of her eccentric appeal. She is to me a cross between Tetchie Agbayani and Miriam Quiambao. I do think she could do very well in the Miss Universe pageant. Provided that she's tall, has a well-toned bod and good communication skills, she can rock the Universe!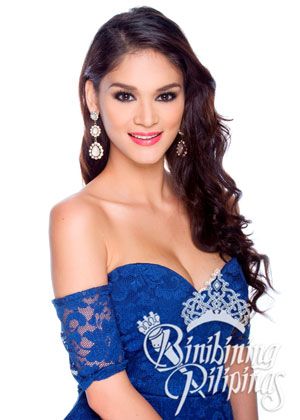 Pia Wurtzbach is perhaps the most hyped up candidate this year. This 5'8" lass, who has been a talent of ABS-CBN with the screen name Pia Romero, could surely do well in both Miss Universe and Miss International pageants. She looks vibrant and personable. These qualities have been the trend in Miss Universe since Ximena Navarette won.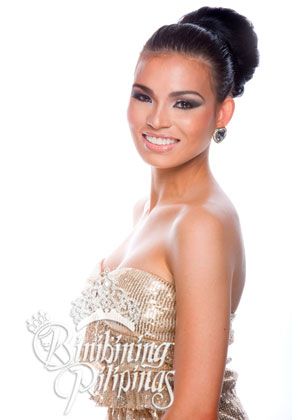 Next on the list is Sofia Mustonen, a half Finnish. This beauty is underrated. Perhaps, nobody has seen her potential except me. She has different looks and that's I think her best quality. She could even pull off a Cynthia Olavarria one. But I do think she can be a serious threat to the frontrunners.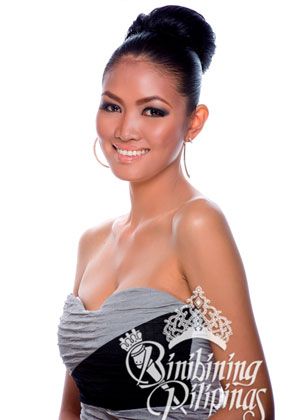 Last but not the least is Lourenz Grace Remetillo who is a pageant veteran. She has joined and won local pageants before. She was even crowned Miss Supranational Philippines 2011. I've seen this lass in the flesh many times. She's tall and a ramp diva! If she makes the top 10, good luck to the frontrunners! She can sport different looks as well. She maybe underestimated by many fans, but this lass is a serious threat to the hyped up ones.